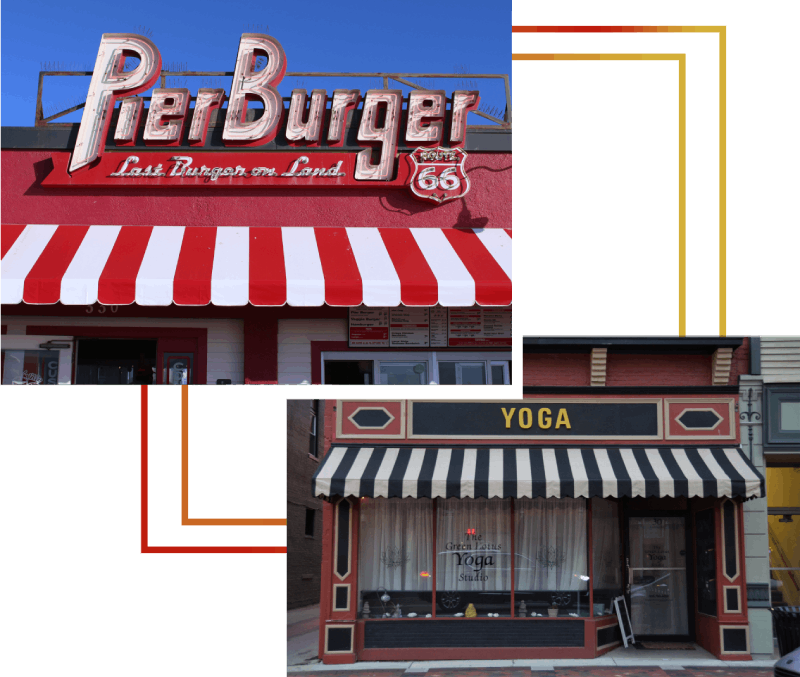 Whether you're looking to shade your patio or deck, cover your windows, or enhance your store or restaurant, Evanston Awning has many years of experience manufacturing and installing retractable awnings to meet your specific needs.
Our NuImage Retractable awnings are maintenance-free, extend your living area, and add value and beauty to your home or business. Retractable awnings and canopies (lateral-arm) are available in single units up to 40' wide and 14'6" projection. Retractable window awnings (Robusta) are available up to 23' wide with a 5' maximum projection.
Choose from an array of fabrics and colors, such as:
Framing is extruded aluminum, with stainless steel or galvanized fittings. Many options are available, including:
Our warranty policy includes:
Evanston Awning can provide a cost-effective solution to any home or business. Call for a free estimate at (847) 864‑4520, or email us at [email protected].
Lateral-Arm and Maxi Awnings