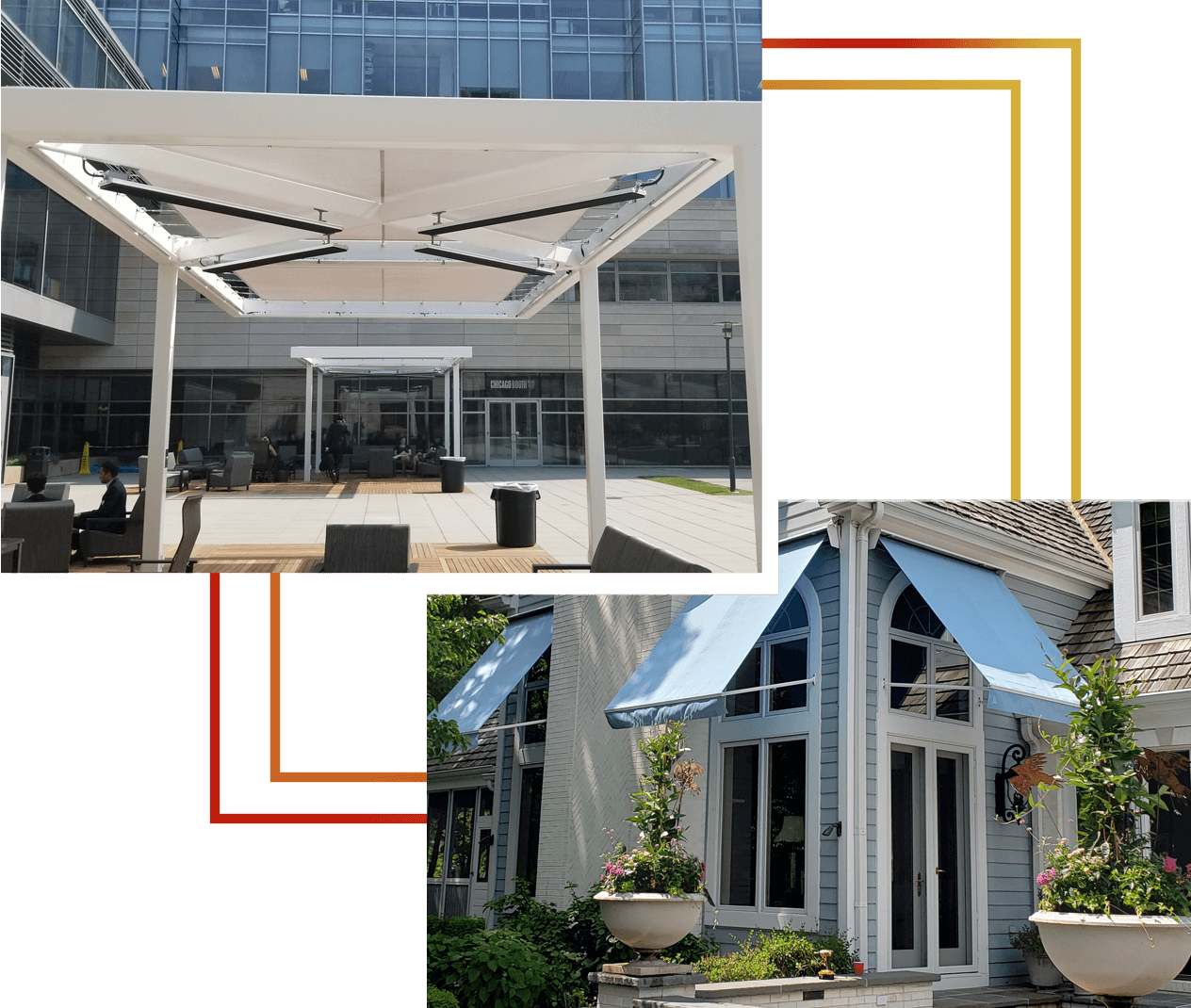 Leaving Our Mark on the
Awning Industry
Evanston Awning Company is a charter member of the Industrial Fabrics Association International, and Ed Hunzinger is a certified Master Fabric Craftsman through that association. Ed is a past board member of the Awning Division, now known as the Professional Awning Manufacturers Association (PAMA), and past president of the Mid-America 8 Canvas Products Association, now known as the Midwest Fabric Products Association.
Ed remains active in both of these associations, and his wife, Ann, recently completed an extensive term as a director on the MA8CPA PAMA board. These associations have established industry standards and guidelines, which the owners of Evanston Awning are proud to have helped develop over the years. Ed is a 4th generation awning professional, and his 3 sons, Eric, Daryl, and Aaron are the 5th generation taking over the tradition.
In recent years, Evanston Awning became the winner of many different regional, national, and international awards in the design and manufacture of residential, commercial, and industrial awnings, canopies, and related products. Many of these projects and many more can be viewed throughout our website photos.
Evanston Awning is also an authorized Sunbrella dealer.
All products are covered under limited manufacturers' warranties.