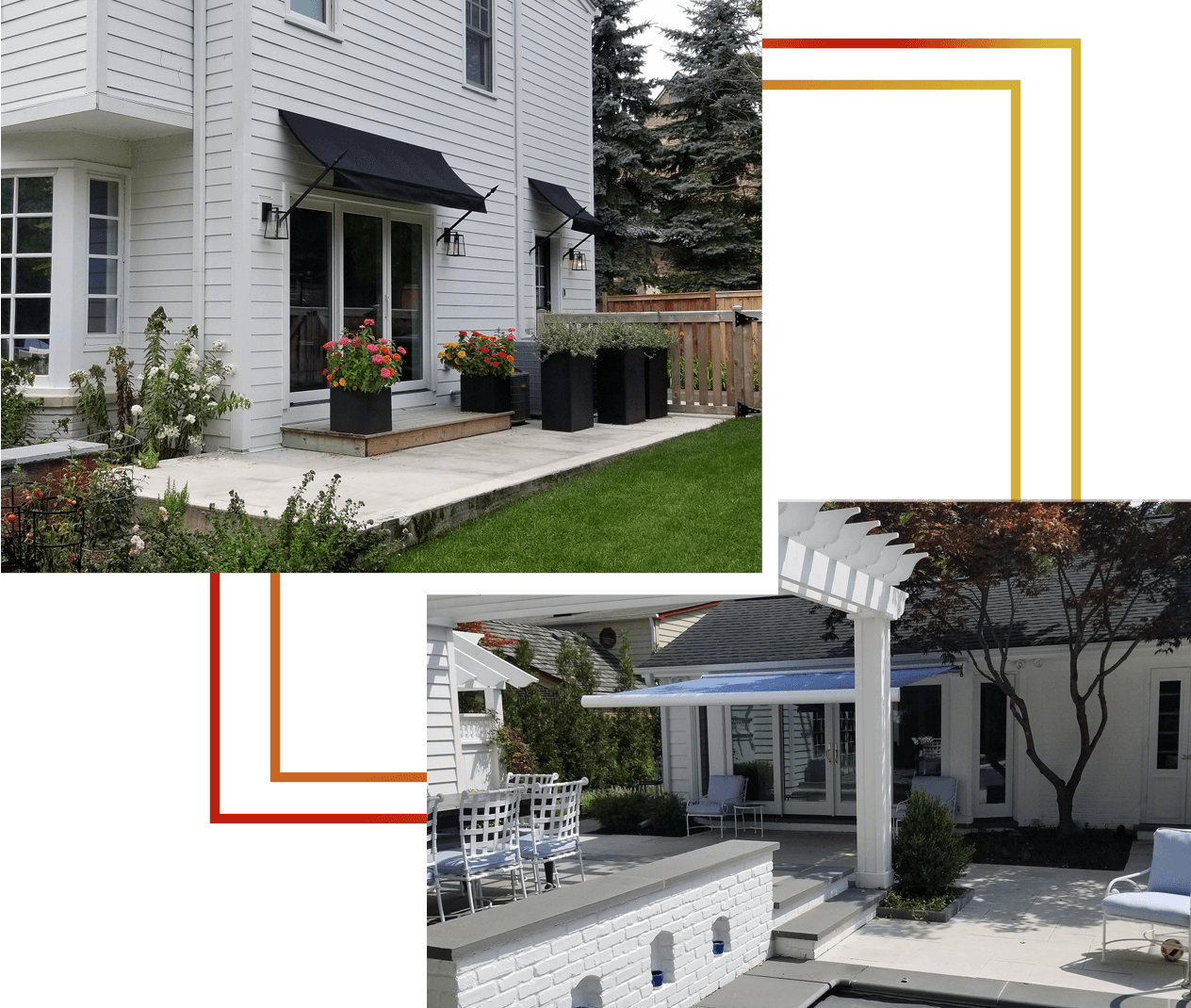 Customizing Awnings for
Optimal Home Protection
Our residential awnings enhance the architecture of any home and turn it into something special. Our custom awnings will help shade your windows, protect interior furnishings and help control inside temperatures as much as 15-20 degrees. We will always have you covered on the inside and outside!
Choose from a wide array of fabrics, colors, and patterns to meet your needs. Our awning materials are manufactured to be extremely durable and withstand harsh winters, hot sun, rain, and strong winds, of course, depending on the application.
The scope of our all-custom residential work covers window awnings, stationary door awnings, patio/deck canopies, screen rooms, retractable awnings, and canopies with manual or motorized operation.
Residential design applications include, but are not limited to:
Our awnings are made of galvanized steel or extruded aluminum, as applicable above, and covered with fabrics including:
Our warranty policy includes: